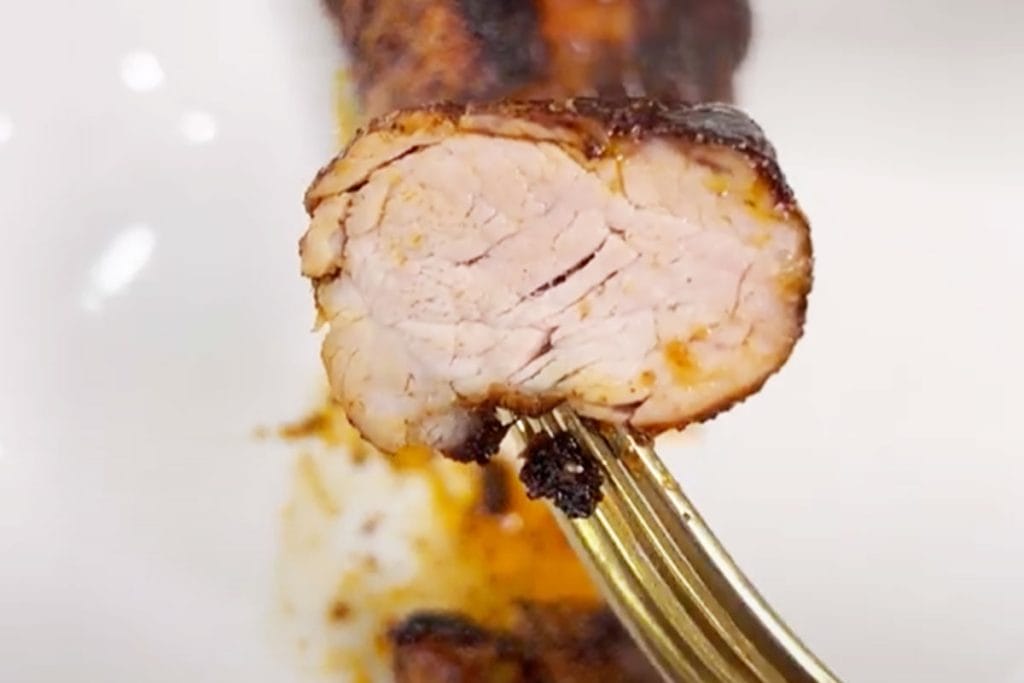 Oven Roasted Pork Tenderloin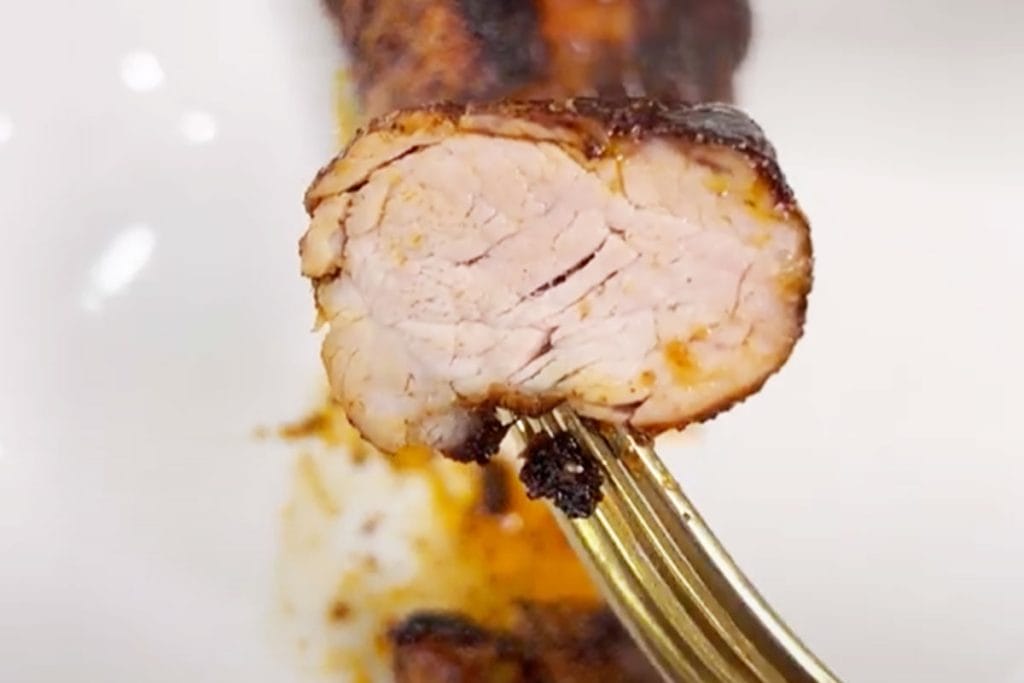 1 (1.5 lb) pork tenderloin
2 tbsp extra virgin olive oil
2 tbsp unsalted butter
1 tsp black pepper
1 tsp onion powder
1 tsp garlic powder
1 tsp smoked paprika
1 tsp oregano
½ tsp salt

For Veggies

1 zucchini
1 yellow squash
1 small yellow onion
1 tsp garlic powder
1-2 tsp salt 
1 tsp black pepper
3 tbs extra virgin olive oil
1 (1.5 lb) pork tenderloin
2 tbsp extra virgin olive oil
2 tbsp unsalted butter
1 tsp black pepper
1 tsp onion powder
1 tsp garlic powder
1 tsp smoked paprika
1 tsp oregano
½ tsp salt

For Veggies

1 zucchini
1 yellow squash
1 small yellow onion
1 tsp garlic powder
1-2 tsp salt 
1 tsp black pepper
3 tbs extra virgin olive oil
Combine all spices in a bowl.

Pat tenderloin dry with a paper towel.

Rub spice mix over the pork tenderloin evenly, covering all sides. 

Heat 2 tbsp of oil over medium high heat in a cast iron skillet. Then add in pork and sear for 4 minutes on each side.

Top with butter and transfer the pan to the oven. Bake uncovered for 25-30 minutes until pork reaches an internal temperature of 145 degrees F with a three-minute rest. Bast liquid halfway through.

For Veggies

Slice zucchini, squash and yellow onions into circular pieces then add veggies into a mixing bowl.

Drizzle with olive oil, then sprinkle with salt, pepper, and garlic powder and toss to spread seasoning and oil evenly.

Air fry on 400 for 12 minutes or until desired tenderness.