Enjoy these recipes to serve up the best sizzling, crispy, juicy pork you've ever had!
Wrap yourself in the warm embrace of a reimagined classic - Air Fryer Pork Chops and Waffles. Crispy, seasoned, made-in-minutes pork chops and golden waffles are bringing the HEAT to your winter wonderland.
Switch up tradition with a flavorfully modern take on a classic recipe - Lemon Pepper Pork Sirloin. Heart healthy never tasted better.
Gather 'round for a Sunday dinner that warms both the heart and the soul. Our Pulled Pork and Grits recipe brings the comforting embrace of tradition to your table. Join us in celebrating the timeless joy of family and food
The nutrition you need. The flavor you crave.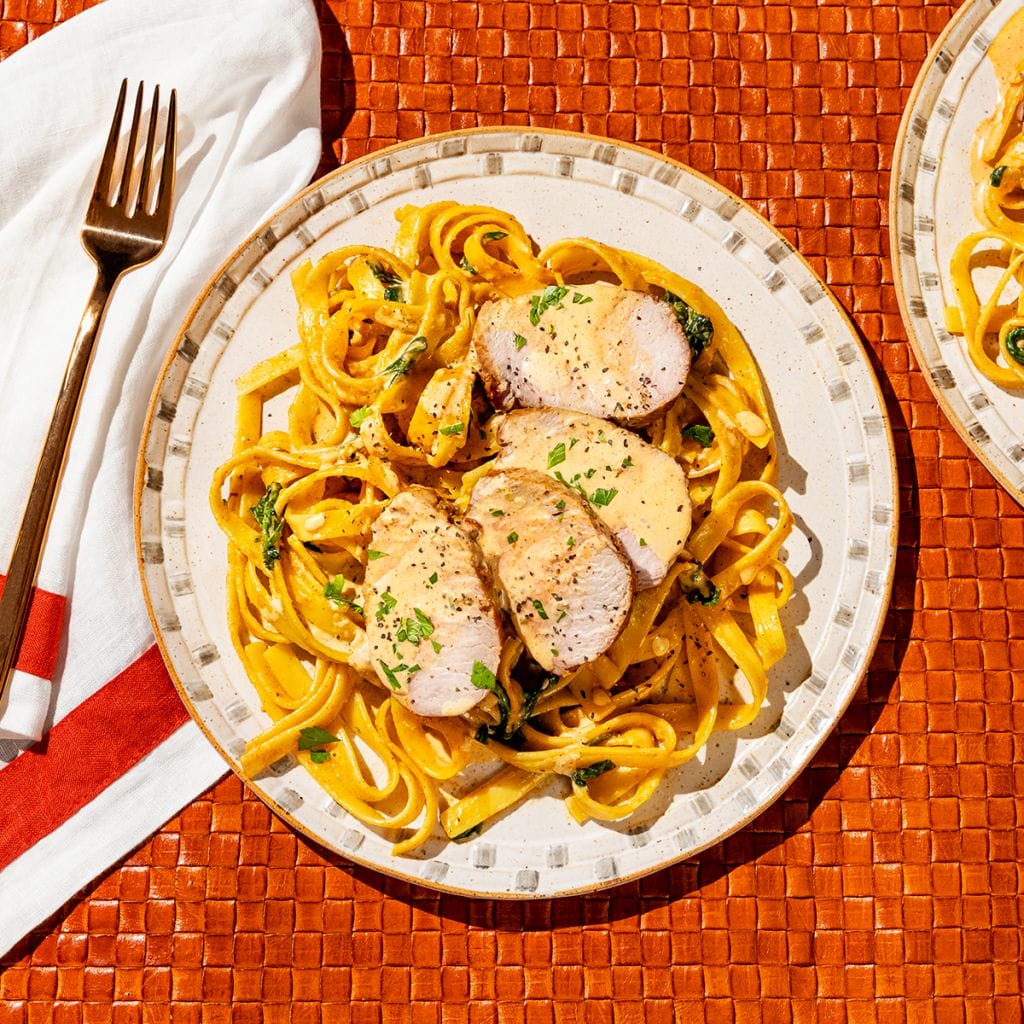 Featured: Pork Tenderloin
Savor the bold and spicy Cajun kick in every bite of mouthwatering Cajun Pork Tenderloin Alfredo. It's heavy on the fiery flavor with a dab of creamy indulgence.