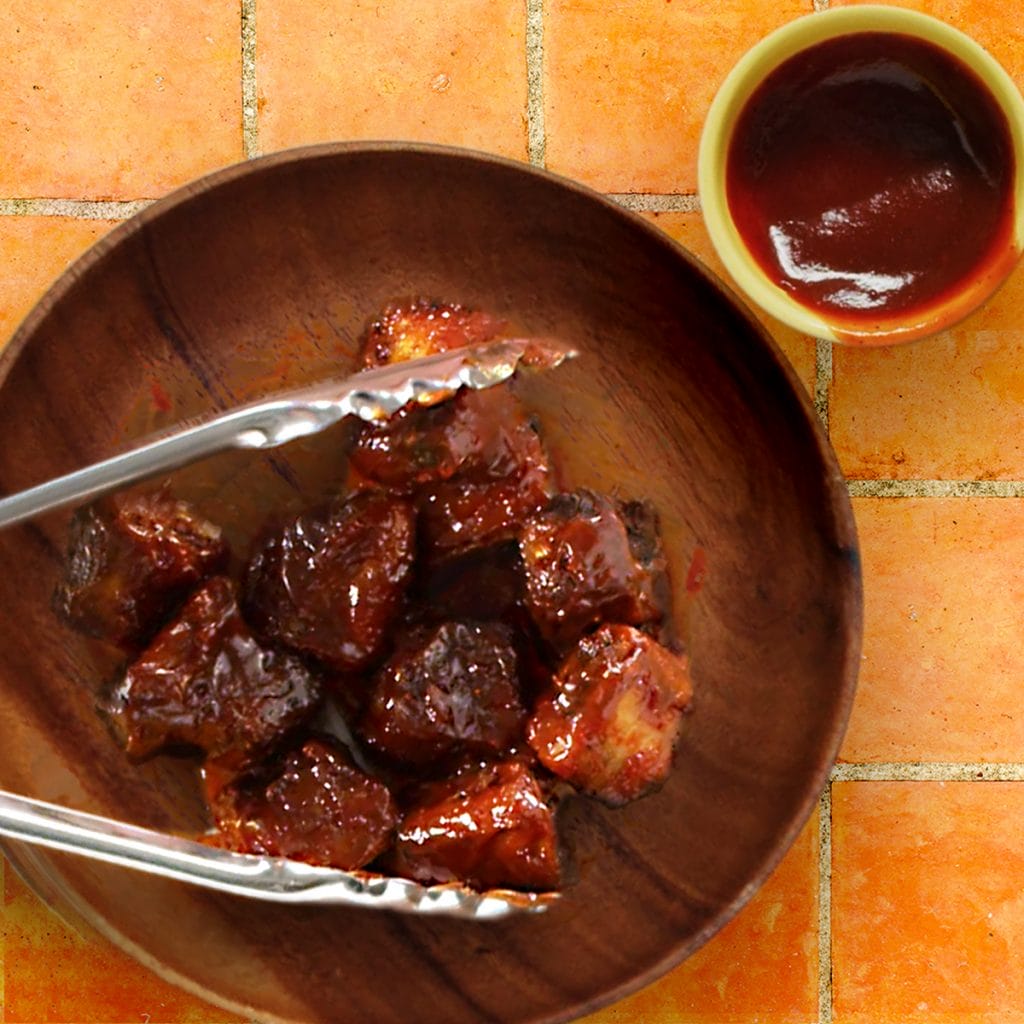 Air Fryer BBQ Pork Riblets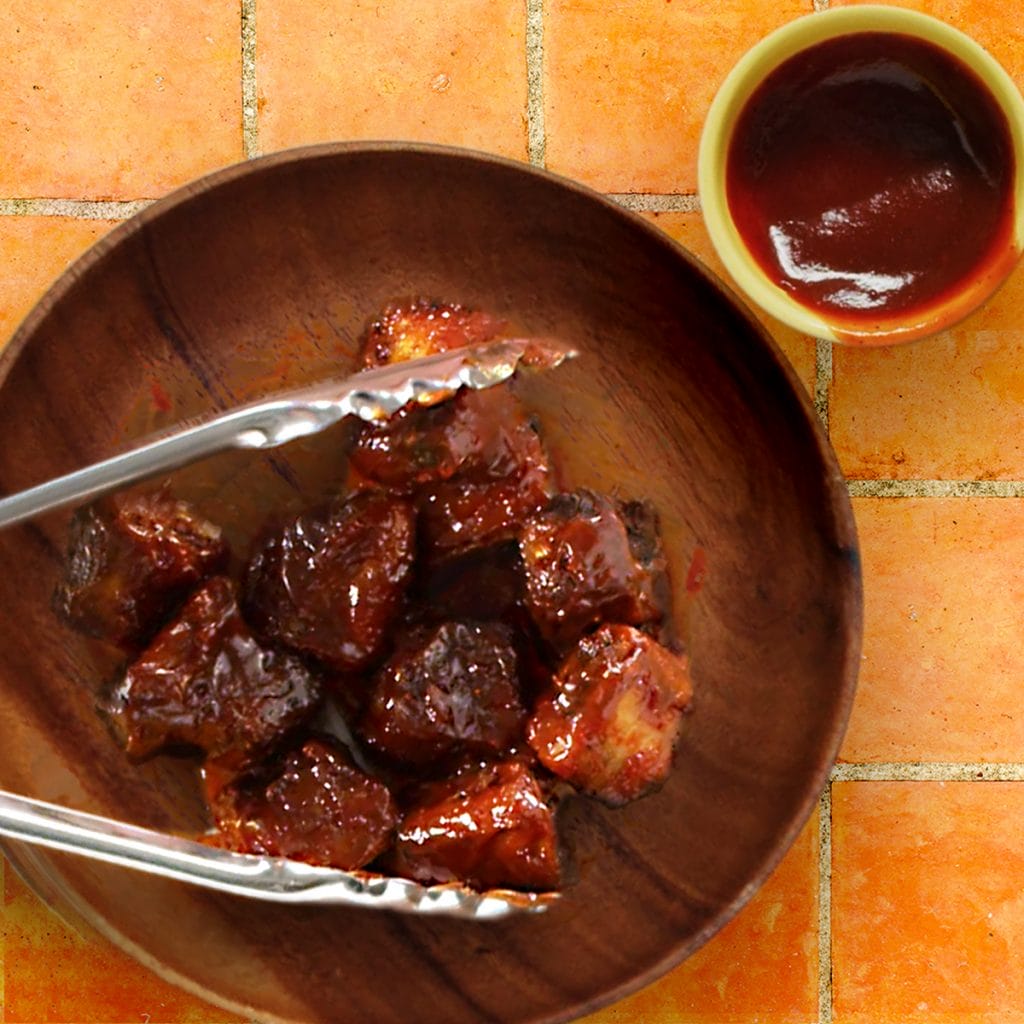 3/4 cup water
1 lb. bone-in St. Louis pork sparerib portions (cut 1 to 1½ inches thick)
1 Tbsp. Kansas City style barbecue seasoning rub (or Homemade BBQ Seasoning, see recipe, below)
canola oil cooking spray
2/3 cup barbecue sauce (bottled, heated)
3/4 cup water
1 lb. bone-in St. Louis pork sparerib portions (cut 1 to 1½ inches thick)
1 Tbsp. Kansas City style barbecue seasoning rub (or Homemade BBQ Seasoning, see recipe, below)
canola oil cooking spray
2/3 cup barbecue sauce (bottled, heated)
Place water in bottom of air-fryer pan (underneath the basket). Preheat air fryer to 350°F according to manufacturer's directions.

Meanwhile, cut rib portions between the bones into 1- to 1½-inch pieces; place in a large bowl. Sprinkle barbecue seasoning over rib pieces; toss until evenly coated. Lightly spray rib pieces with cooking spray; toss.

Lightly spray the air-fryer basket with cooking spray. Place rib pieces in the basket. Lightly spray tops of pork pieces with cooking spray. Cook for 6 minutes. Shake rib pieces in basket or toss with tongs; lightly spray with cooking spray. Cook for 12 minutes more, shaking basket or tossing rib pieces after 6 minutes.

Lightly brush rib pieces with some of the sauce; cook for 1 to 2 minutes or until sauce slightly caramelizes. Transfer rib pieces to a bowl and toss with remaining sauce. Cook to an internal temperature of 145-190 degrees F with a three-minute rest.

Homemade BBQ Seasoning: In a small bowl combine 2 teaspoon packed dark brown sugar, ¾ teaspoon smoked paprika, ½ teaspoon garlic salt and 1/8 teaspoon ground black pepper. Makes 1 tablespoon.